NiceHome branded sliding gate opener kit
Fast, simple and installer friendly installation
ECSBus system, connect accessories with just two wires
Capable of incorporating a photocell directly into the motor
Accessories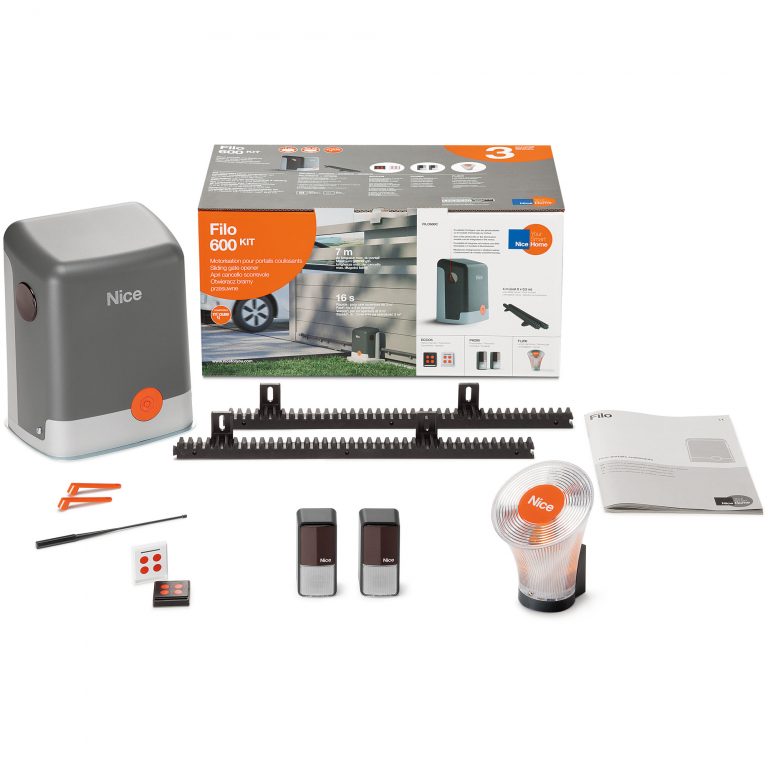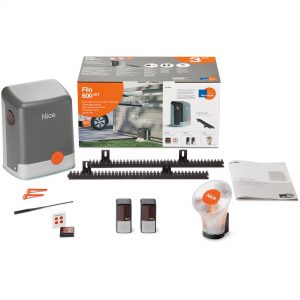 This item:
NiceHome Filo 600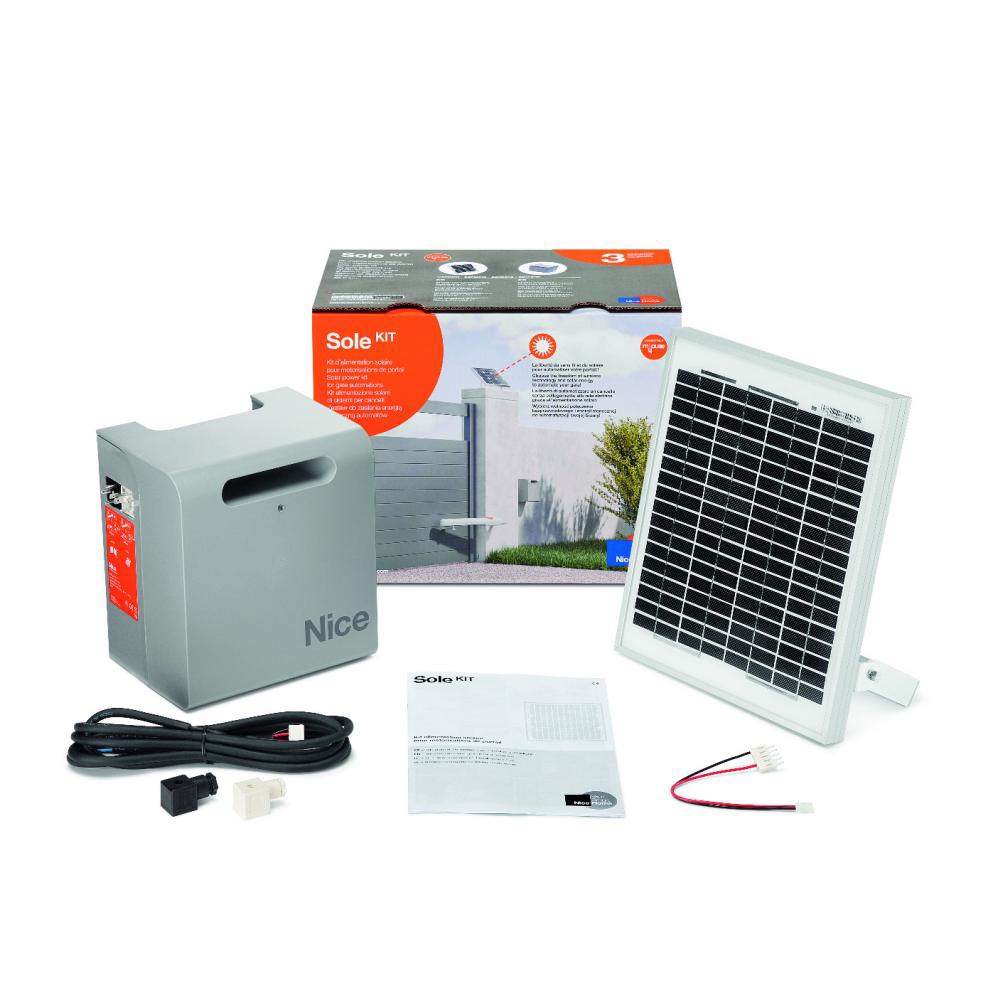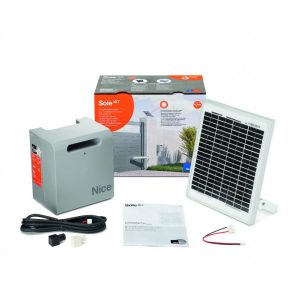 Description
RELIABILITY
---
NiceHome automations and accessories are tested every day in the Nice laboratories according to strict criteria. To ensure compliance with the strictest safety requirements on the market, Nice guarantees the highest possible technological and quality standards. All kits have a 3 year warranty.
QUALITY
---
Designed in Italy, Nice automations benefit from unique Italian know-how combining top performance with an essential style to adapt perfectly to the needs of your home.
COMFORT
---
With NiceHome solutions, you can improve your comfort simply and manage gate, garage door and rolling shutter automations with a click, without even getting out of your car. Coloured transmitters for the whole family, to each his or her own!
SOLAR POWER
---
The optional SoleKit solar power system lets you adapt installation of your NiceHome automations simply and without wires, in full respect of the environment. Electricity will be a distant memory!
SIMPLICITY
---
The complete NiceHome range enables you to find the most suitable solution for your needs. You can optimise the installation and add an extra touch to the design of your home with the additional accessories. NiceHome automations are also compatible with the Mhouse range of accessories.
NiceHome Filo 600 installer friendly 24v sliding gate opener kit, for use with sliding gates up to 7.0m in length and 600kg in weight.
Designed for fast, simple and cost-efficient installation – ensuring you are satisfied with the results!
Features
Speed: a 3m gate can be opened / closed in just 16 seconds!*
Quick and Simple Wiring: The ECSBus system allows for connecting up devices such as photocells, flashing lights and more using just two wires!
Intelligent Protection: Capable of incorporating a photocell directly into the motor itself
Convenient: Optional battery back-up allows for operation during a blackout (PR100 model)
Accurate: Limit stops are incorporated directly in the motor for increased accuracy
Plentiful Accessories: Possibility of adding an external release (optional KS200KIT), or an LED light up to 500W to light-up areas of transit
Kind to the Environment: The Filo gate kits are compatible with the SoleKit solar power kit and wireless accessories range of products
Compatibility: The NiceHome range replaces the previous MHouse range of automation equipment and accessories
3 Year Warranty
*Without acceleration and deceleration
Kit Includes
1 x FILO600C – Electro-mechanical gear-motor with built-in electronics / control unit
8 x 0.5m Steel reinforced ratchet / racking
1 x FL200 – Positionable LED light with built-in aerial
1 x PH200 – Pair of wall-mounted self-synchronised photocells
1 x ECCO5WO – Transmitter for gates and garage doors
1 x ECCO5BO – Transmitter for gates and garage doors
Manual
NiceHome FILO 400 / 600 Manual 2021-Rev1 (.pdf)
NiceHome FILO 400 / 600 Manual (.pdf)
Manuals and Guides
Product Specifications
Physical and Performance Attributes

Weight
15 KG
Protection Rating (IP)
44
Operating Temperature
-20°C to +55°C

Electronics Attributes

Max Power
420 W
Power Supply
230 VAC (+10% –15%) 50/60Hz
Voltage
24 VDC

Motor Attributes

Duty Cycle / Work Cycle

20 cycles per hour

Motor Voltage
24v
Safety Edge Input
8K2OHM, NC, NO
Automation Type
Sliding
Kit Type
Single
Max. Gate Leaf Length (M)
7.0M
Max. Gate Weight (KG)
600KG
Motor Model Number(s)

FILO600C