Universal Fixed Code Cloning Remote
Our 433Mhz Cloning remote is universal across any remote on this frequency that is set to "Fixed Code". Fixed code is the most basic form of transmitters / receivers which send singular coding that is programmed via dipswitches.
It is very important to know the remote you are programming from is going to be compatible before committing to a purchase. This remote will not copy "Rolling Code" or any remote that is not on the same frequency (433Mhz).
If you are ever unsure about compatibility or would like to know more about the technology in how it works, please contact our friendly Technical Sales team on 01384 569942 or via info@easygates.co.uk.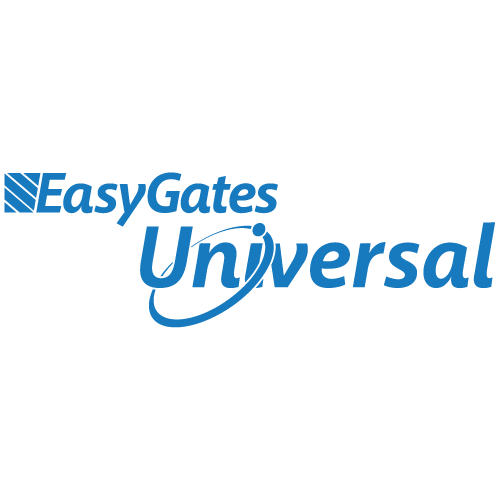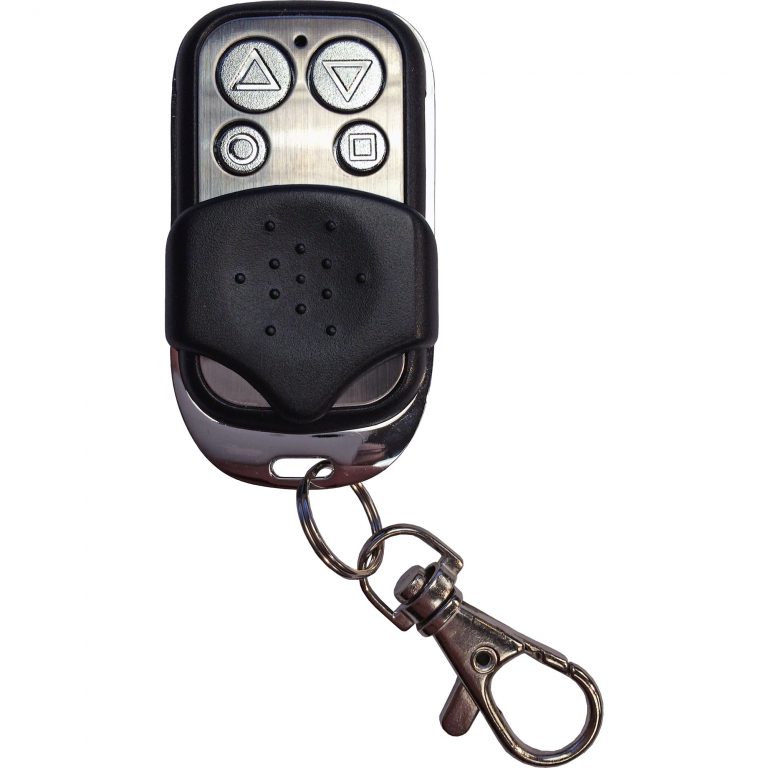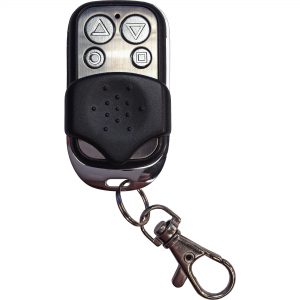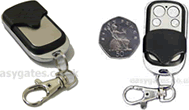 Brushed Metal Casing
with Plastic Button Protector
433Mhz Fixed Code Universal Gate, Garage and Shutter Remote Control
The CL4000 is a 4 channel remote that can copy any 433 MHz fixed code remote with DIP switches or fixed code remotes such as the CAME TOP432S and TOP432NA.
The CL4000 can assign up to 4 different channels to the 4 buttons. i.e. up to 4 garage door or gate receivers.
Features
Remote Frequency: 433.92 MHz
Number of Buttons: 4
Coding Type: Fixed code
Operating Distance: 80m*
Compact and ergonomic design with brushed metal casing
Plastic button protector to help prevent accidental activation
Supplied with keyring attachment for adding to house or car keys
Batteries and instructions included
* Range can vary depending on conditions, and if there are any obstructions such as brick walls etc. present.
Quantity Discounts Available!
How to Program Your Remote
Simple 4 Step Programming Instructions
Clear memory and prepare for programming, hold down buttons 1 and 2 until the blue LED flashes. This takes around 20 seconds.
Place the original remote and the clone remote close together so that they can communicate with one another.
Press the button to be programmed on both remotes and hold until the LED flashes steadily on the clone remote.
Programming is complete! Repeat steps 2-4 to program extra buttons.
The CL4000 can clone any fixed code / DIP switch remote than operates on the 433.92 MHz frequency.
It cannot copy remotes which use rolling code or code hopping technology, and cannot copy remotes that operate on any other frequency than 433.92 MHz.
Which Remotes will the CL4000 clone?
The CL4000 will clone all of the following remotes: