Homelink is a wireless control system that allows homeowners to open and close their garage door or gates from the comfort of their car.
Homelink can also be used to operate security systems, outdoor lighting, interior appliances and electronics. Homelink is controlled via three convenient buttons, usually on or near the car's rear-view mirror.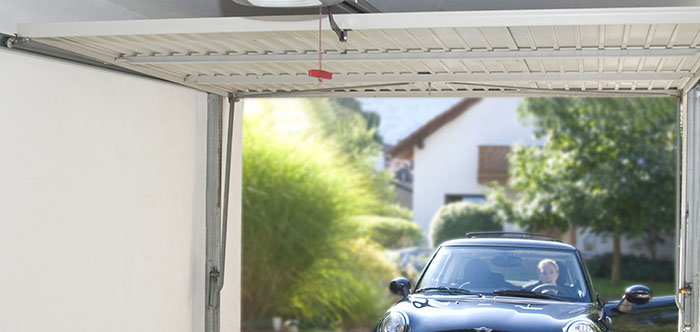 Is my garage door / gate system compatible?
Homelink is compatible with a number of garage door and gate systems from Nice, BFT, CAME, MHouse, Merlin and more. Homelink is compatible with fixed code remotes (that are programmed via dipswitches), but is incompatible with most newer rolling code remotes (whose code changes each time is it used), such as BFT MITTO, Nice FLOR-S and Nice ONE.
To see which remote controls Homelink is compatible with, find out the model number of your current remote controls, and then refer to our compatibility guide below.
What if my remote controls are not compatible?
If your remote control is not listed (such as BFT MITTO, Nice FLOR-S and Nice ONE) you may need to purchase a HomeLink compatible universal receiver system for your electric gates or garage door opener.
Have any questions? Feeling stuck? Our friendly technical team is happy to help! You can contact us by clicking here.