Fibaro HomeKit Controllers
Control is the key to contentment.
Unlike sensors, which monitor the environment for changes in temperature, light or movement. Home automation controllers are wireless devices, that respond to manual and scheduled user requests or triggered sensors.
Make subtle adjustments to the Temperature Controller or setup scenarios, such as a 25% light reduction and 25% heat increase at sunset. Prefer to do it manually? The Button is a controller that can be used to trigger simple or complex scenarios, outside of their scheduled routine.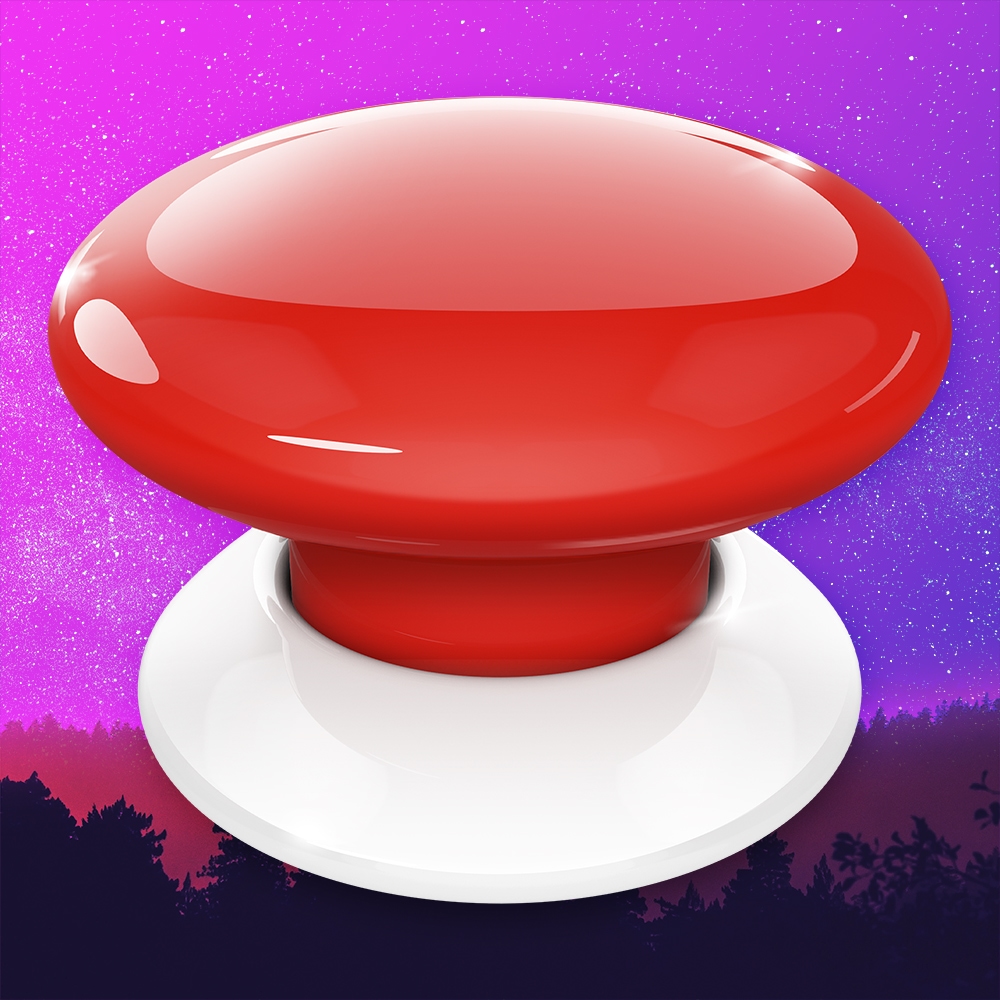 Multicontroller
FIBARO The Button allows you to control various devices and run scenes, that can be triggered with one click, two clicks or by holding the button down. The Button can be conveniently mounted in any position and on any surface throughout your home. The Button can be placed virtually anywhere, and moved when needed.
The finest standards of production ensure that the device works flawlessly and lasts a long time. The Button is powered by batteries and does not require any wires.
F & E Types
The FIBARO Wall Plug is a remotely controlled plug-in switch with the built-in ability to measure power and energy consumption. FIBARO smart plug makes it possible to control electrical devices in a convenient worry-free and maintenance-free way.
The Wall Plug has been meticulously designed, down to every little detail. Let it enchant you with its precision and the top tier quality of its hardware coupled with a sophisticated design. Breathtaking beauty and uncompromising reliability come together in the form of this device.
It requires no installation tools or electrician. Just take it out of the box, put it into an electrical outlet, and plug in any electrical device. Plugs are available in F and E type.
Flush Mounted Module with Power Metering
The FIBARO Single Switch module is a key element of your smart home system. It will prove useful in different places and serve a variety of functions. It will let you turn on/off the lights, electrical appliances or cut off power from the sockets. Thanks to the power metering functionality, it will also provide you with precise information concerning electric energy consumption.
The FIBARO modules are really tiny. Thanks to their miniature sizes they fit most of the flush mounted junction boxes and light switch sockets. Wireless Bluetooth® low energy communication and the solutions provided by our engineers ensure the average range of 14,5m.
You'll be surprised how easy it is to set up the FIBARO Single Switch. You can do it yourself or ask for help a professional installer from the FIBARO partner network.
Plug-in Switch & Power Metering
Simplicity combined with technology is the key to revolution. Based on the cubic capacity of your room, our thermostatic radiator head, calculates how much time it takes to reach the temperature you want. Moreover, the current temperature is indicated by the appropriate ring color. You no longer have to read the temperature on poor displays. Try, set your temperature and discover the colour language.
You can install the FIBARO The Heat Controller on any number of radiators and they will co-operate with each other to provide the optimum temperature. No other controller offers such a level of heating comfort and such an array of possibilities. Wherever you are, whenever you are: use your hand, use your voice or use your mobile app to have precision control of the heating in every room in your home.
The most advanced technology and its unique design make the device a perfect whole, able to transform your home. Managing the temperature has never been as precise and as simple before.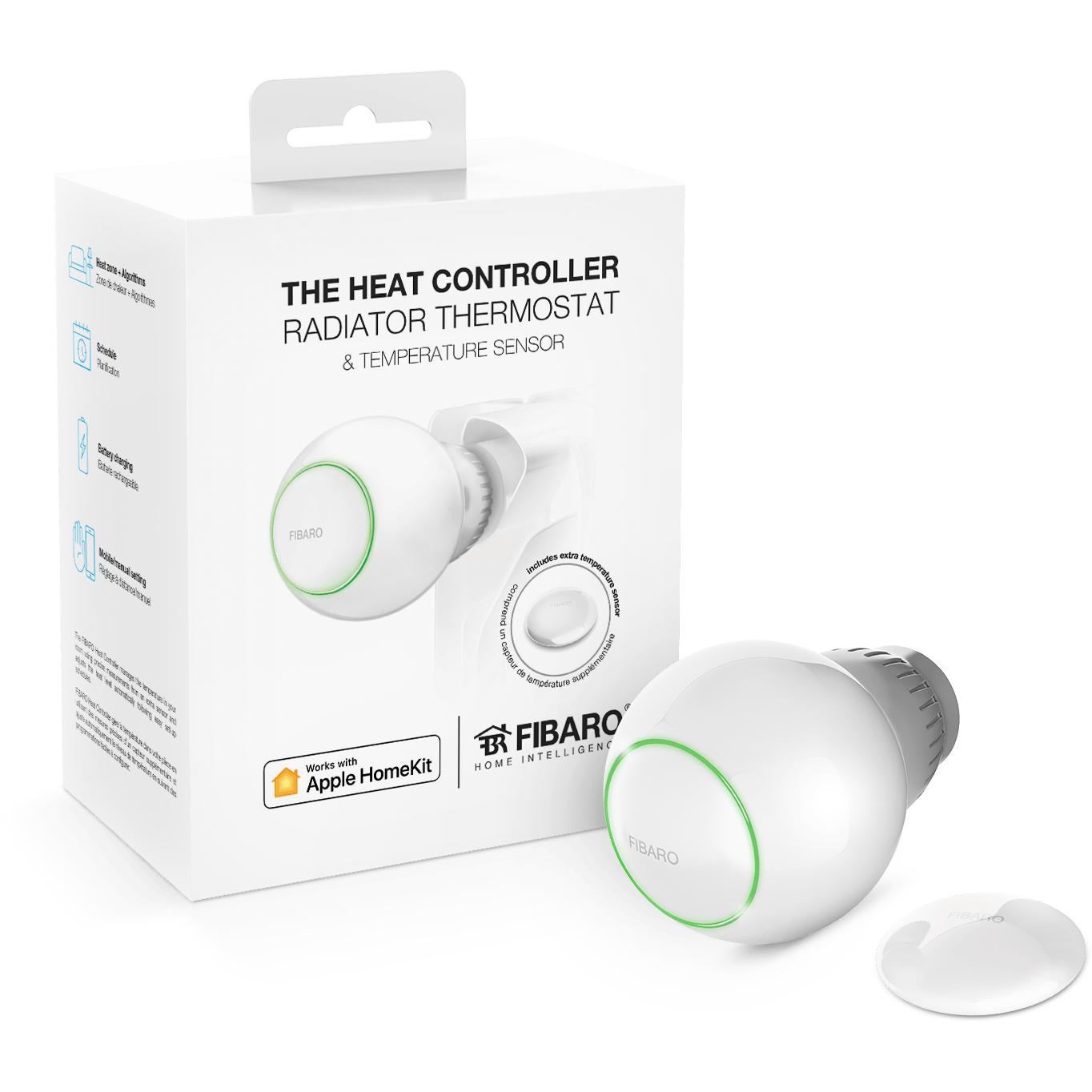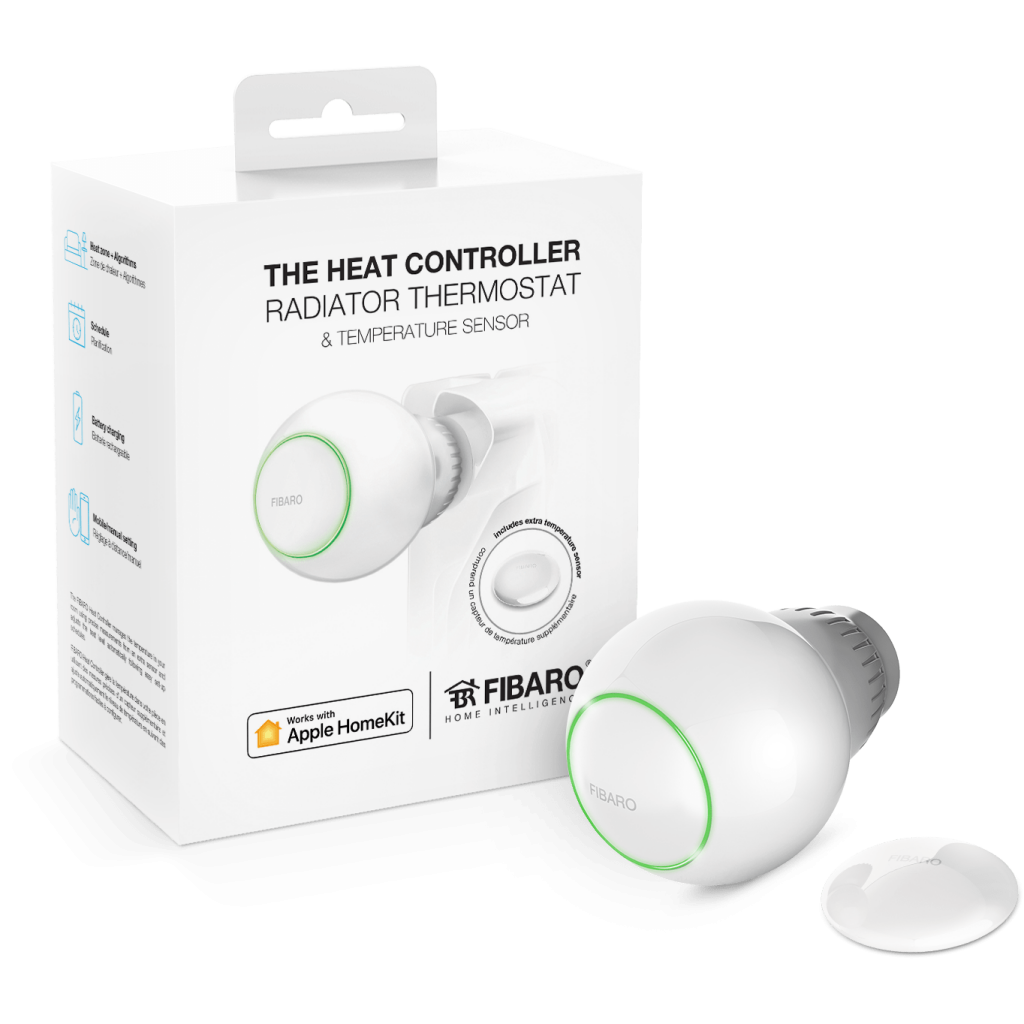 Ambience Control
Large or odd shaped rooms? The Heat controller also comes with a separate sensor solution.
The temperature sensor allows for localised heat differentials, so if the bathroom is still a little chilly in the morning, just pop a sensor down where it gets drafty and the radiator will adjust for that area. It can serve as a point of reference for up to three radiator thermostatic heads at once, ensuring the right temperature where you need it most.