What is 4G and What are GSM Video Intercoms?
When 4G was introduced into the UK the vast benefits were utilised not only for mobile phone technology, but various other products. Intercom manufacturers realised the potential and started developing wireless devices that operate with a 4G enabled SIM card.
This technology provides a stable wireless video entry system for installations that hard wired options are not easily retro fitted into.
If you need any further advise or details regarding the products listed below, please contact our friendly Technical Sales Team on 01384 569942 or via technical@easygates.co.uk.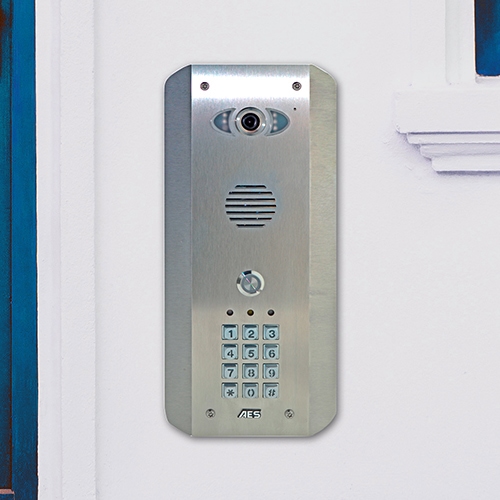 4G Video Intercom Range
The AES Praetorian Guard 4G is an easy to install, and simple to use point to point communication system. Manage access and video chat with your visitors in real-time from your smart-phone, whether you are at home or away!
It connects to the internet through a 4G compatible SIM (not included) installed in the 4G modem. Simply connect the intercom to the 4G modem via Ethernet cable (supplied), connect power and log on with provided credentials. Control and manage your intercom through the smartphone application (available on Android and iOS devices).
The Praetorian Guard range is available in either gloss acrylic or stainless steel finish and with or without keypad.