Fire Door Safety Week 2020: Fireco Range & Covid-19 Solution


Here at EasyGates we would like to emphasise the need for health and safety for everyone! This is why we believe it is important to provide safe and effective products to create a safe environment for all of our customers as shown below.
Fire Door Safety Week 2020
FDSW is a social campaign that takes place every year on social media to create awareness around fire safety and the importance of an effective fire door. This week was founded in 2013 by the British Woodworking Federation (BWF). Fire doors play a crucial role during a fire whether you are at work or any other buildings, therefore it is important for us to provide high quality fire doors.
Following on from the Fire Door safety Week 2020 last week, we now stock Fireco's range of compliant fire door holders on our site. Make sure you explore the Fireco Range for effective fire safety! These door holders have been designed to hold fire doors open safely, and in the event of a fire the alarm will automatically release the doors via the 'SmartSound' technology that has been integrated.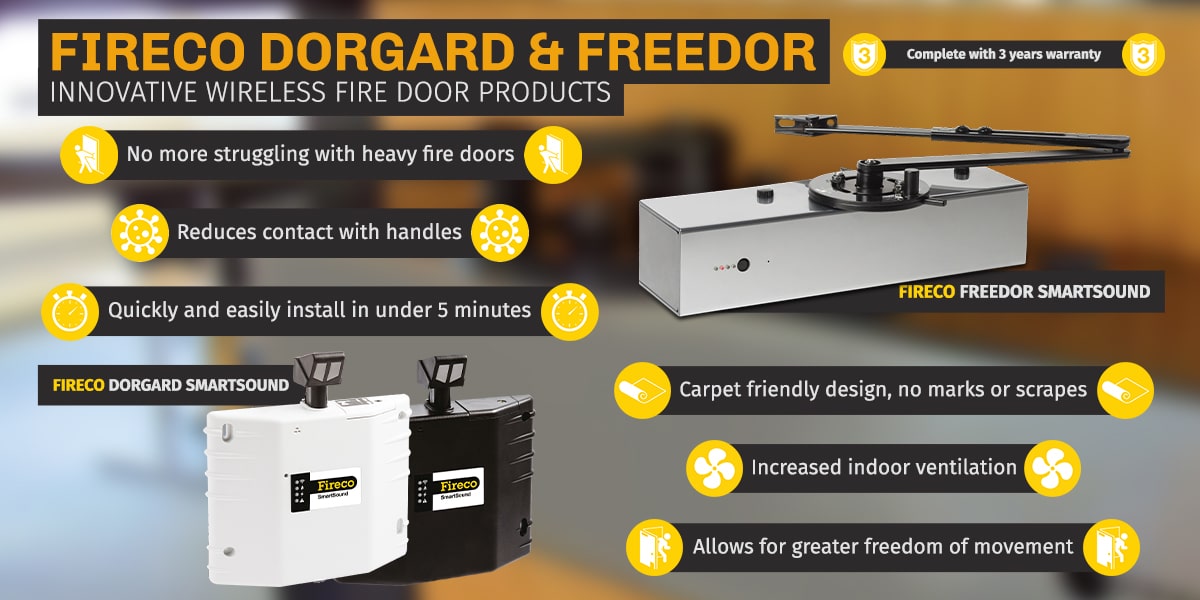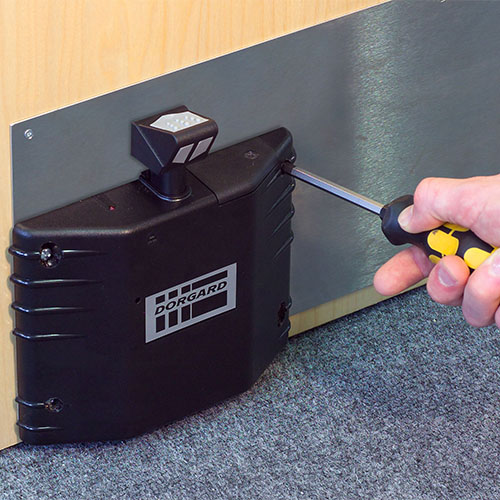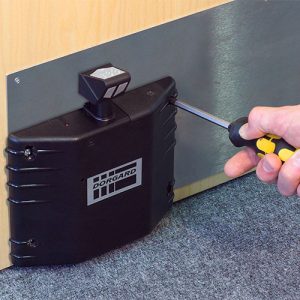 COVID-19 Solution
Due to the current Covid-19 pandemic, it is important for us to help reduce the spread by reducing contact with other people and features that may have been in contact with many other people. Therefore, these Fireco products are ideal as they will reduce the need to touch doors that could be contaminated with the virus whilst keeping your building compliant and safe. Ultimately, fire doors must remain closed for them to be effective in preventing spread of fire. However, as they are meant to be kept closed, people are more likely to have to use the handles to open the door.
This is where Dorgard SmartSound helps to reduce the contact, this wireless solution can be easily self-installed in 5 minutes. The SmartSound feature holds open fire doors legally, but also closes them when the fire alarm is triggered.