For use with automated gate, garage door and road barrier systems
Universal, pre-wired receiver with 6-core cable for connecting to your control unit
2-Channels, without built-in transmitter
Can memorise up to 1024 remote controls
Works on 433.92 MHz frequency
Part of the Nice Opera system
Communicates using Nice O-Code radio encoding system
Compatible with FloR, TTS, Smilo and Flo encoding systems*
Available in a range of package deals to suit your needs
*some exclusive NiceOpera system functions cannot be used with these encoding systems
It really is that simple!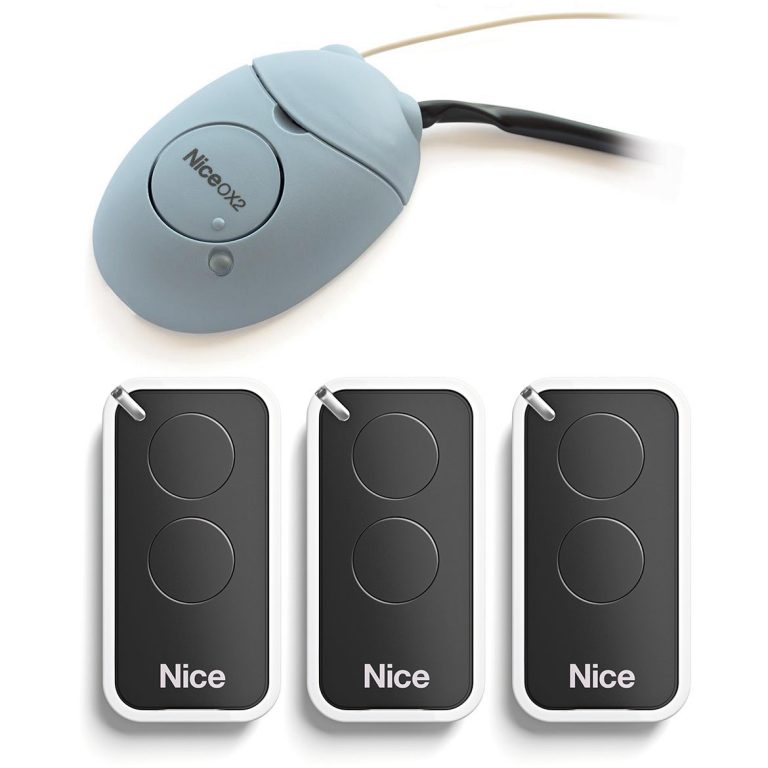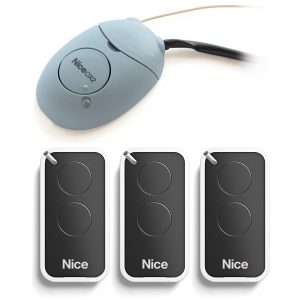 Alternative Remote Colours Available
Although the above kits include the black remote variant, Nice INTI2 remote controls are available in a wide range of colours.
If you require additional remote controls, these alternative colours are great for added style and can make it easier to distinguish which remote control belongs to who.
Additional INTI2 Remotes In Various Colours
How to Program Your Remote(s)
Full Programming of the Nice OX2 - OXI Radio Receiver