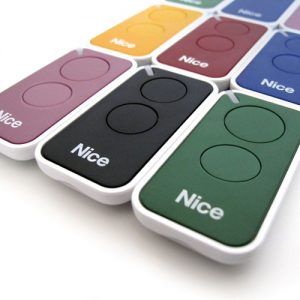 INTI is Nice's line of colourful, miniaturised transmitters. They are available in six colours, and feature:
Remote Frequency: 433.92 MHz
Number of Buttons: 2
Rolling code
Batteries and instructions included
Self-learning capabilities
Advanced management of Identity Codes and certificates
Setting of priority levels of transmitters with the same code
Compatible with Nice FLOR-S, ON and ONE remotes *
* Nice INTI can replace 1 and 2 channel transmitters. INTI can also replace 4 channel receivers, but you won't be able to take advantage of the extra two buttons you did previously.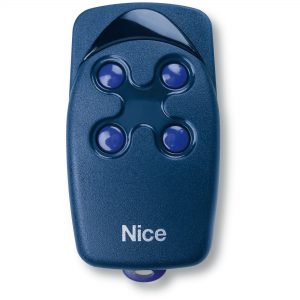 Remote Frequency: 433.92 MHz
Number of Buttons: 1 / 2 / 4
Fixed code (contains DIP switches inside for programmable coding, 1024 combinations)
Batteries and instructions included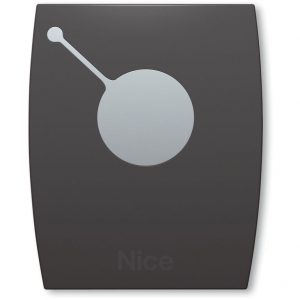 Remote Frequency: 433.92 MHz
Number of Buttons: 1 / 2 / 4
Rolling code
Batteries and instructions included
ON2 and ON4 models are discontinued and replaced by ON2E and ON4E models respectively
Replacement Remotes for Nice ON2 and ON4
Remote Frequency: 433.92 MHz
Number of Buttons: 1 / 2 / 4
Rolling code
Batteries and instructions included
Self-learning capabilities
Multi-user management thanks to it's unique personal code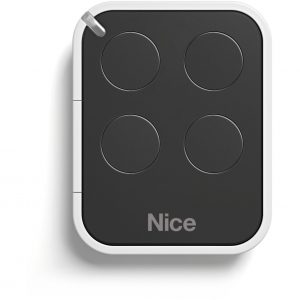 Remote Frequency: 433.92 MHz
Number of Buttons: 2 / 4
Rolling code
Batteries and instructions included
Self-learning capabilities with built-in proximity receiver
72 bit O-Code encoding
Compatible with receivers with Nice FLO-R encoding
Discontinued Nice Remotes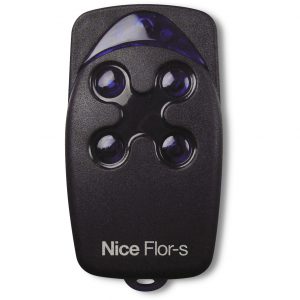 Remote Frequency: 433.92 MHz
Number of Buttons: 1 / 2 / 4
Rolling code
Discontinued and replaced by FLO-RE series remote controls
Replacement Remotes for Nice FLOR-S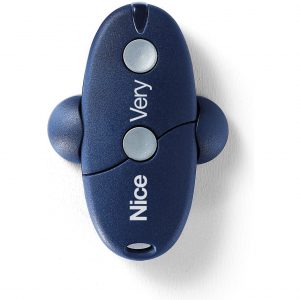 Remote Frequency: 433.92 MHz
Number of buttons: 2
Rolling code
Discontinued, please contact us for a suitable replacement
Replacement Remotes for Nice VERY VE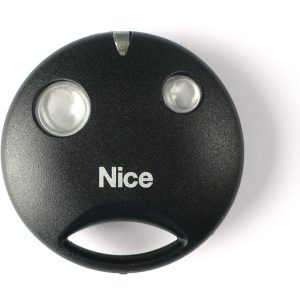 Remote Frequency: 433.92 MHz
Number of Buttons: 2
Rolling code
Discontinued, please contact us for a suitable replacement
Replacement Remotes for Nice SMILO2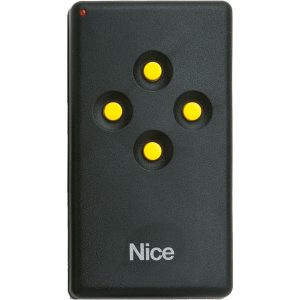 Remote Frequency: 30.875 MHz
Number of Buttons: 1 / 2 / 4
Fixed code (contains DIP switches inside for programmable coding, 1024 combinations)
Discontinued, please contact us for a suitable replacement
Replacement Remotes for Nice Easy K