EZVIZ CS-B1 4-Piece Home Sensor Kit
With EZVIZ, you can always be aware of what is going on at home with this 4-piece home sensor kit.
Includes home gateway, PIR sensor, open/close sensor and smart button.
Compatibility
EZVIZ CS-B1 4-Piece Home Sensor Kit is compatible with the following systems: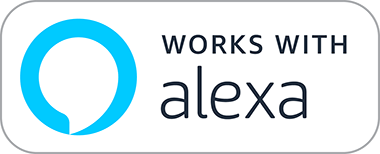 Description
An ingenious idea for making your house safer
With EZVIZ, you can always be aware of what is going on at home with this 4-piece home sensor kit. Includes home gateway, PIR sensor, open/close sensor and smart button.
This pack gives a one-stop answer to all your worries, from family catastrophes to house break-ins. Seniors and children who are alone at home can also use the smart button to submit a request for assistance.
Features
Easy Set-Up & Control via EZVIZ App
Instant Mobile Alerts on Detections
Set sensors on a time schedule or manually arm/disarm remotely
Energy-Saving Design with Long Battery Life1
Peel-and-Stick Installation
Easy Pairing
Compact and Cleverly Designed
Smart Integration With EZVIZ Cameras2
Home Hub / Gateway
The primary point of connectivity is the A3 Gateway. Through the all-in-one EZVIZ App, you can control, arm, and get alerts from all of your linked sensors. To increase the level of security, you may also buy additional sensors3.
Connects Sensors via ZigBee 3.0
Supports Wired or Wi-Fi Internet Connection
Supports 20 Alarm Sounds
Motion Sensor
Install the PIR motion sensor in a room, and then use the pet shield that is provided in the box to partially cover the sensor to adjust the detecting range. By doing this, you may prevent it from alerting you each time your pet enters the room and instead just when human activity is detected.
360° Adjustable Installation
Use Cover to Avoid Pet-Triggered Alerts
Open/Close Sensor
Forget about repeatedly making sure that windows, doors, and closets are shut. The home gateway will sound a blaring alarm and send a mobile alert to your phone instantly if someone attempts a forced entry.
Smart Button
You may activate and deactivate your complete sensor network with the smart button, or you can press it to activate an emergency alarm. Place it anyplace within your reach using the peel-and-stick technique; you can even carry it in your pocket4.
Arm / Disarm Control
Emergency Button
Designed With A Smart Home In Mind
For increased security, connect your EZVIZ cameras2 with your sensor kit. When the sensor notices an action, the camera can start automatically recording for 5 seconds if you use a local storage card or have an EZVIZ CloudPlay subscription5. The sensor system may also be voice-activated using Google Assistant or Amazon Alexa.
What's In The Box?
A3 Home Gateway
Power Adapter for A3
USB Cable for A3
T1C PIR Sensor
Pet Shield for T1C
T2C Open/Close Sensor
T3C Smart Button
Double-sided Tape Strips (3)
Regulatory Information
Quick Start Guide
1 The Home Gateway is not battery-powered and needs to be connected to a power outlet. The sensors and the button are battery-powered with included cell batteries.
2 This sensor kit can only integrate with wired EZVIZ cameras launched with version 5.3.4 or later firmware. Please contact the support team to confirm any other camera's compatibility.
3 The A3 Gateway can connect up to 32 battery-powered devices. Currently, only the three sensor models included in this kit can be connected to the A3 Gateway. Please verify any other sensor's compatibility before making a purchase.
4 The button can only be used at home with your EZVIZ Home Gateway to ensure steady connectivity. Once it's disconnected from the Gateway, it will no longer work as an operating controller. 
5 The current version only allows the C6 Smart Camera to auto-track activities upon sensor detection. Other pan/tilt cameras will only record at their original fixed viewing angle when the sensor detects activity. The sensor-triggered auto-tracking feature is under development and will likely be available on most EZVIZ indoor PT cameras in 2022.
Product Specifications
Physical and Performance Attributes

Weight
350 grams

Misc Product Attributes

Specifications – Home Getaway
Model
CS-A3-A0-W
General
Operation Conditions
-10 °C to 55 °C ( 14 °F to 131 °F ), humidity 95% or less (non-condensing)
Dimensions
Φ 70.0 × 25.4 mm (Φ 2.75 × 1.00 inch)
Net Weight
71 g (2.5 oz)
Package Size
95.5 × 80.5 × 98.5 mm (3.8 × 3.2 x 3.9 inch)
Power Supply
Uses Micro USB, DC 5V / 1A
Power Consumption
Max.3W
Network
Communication Methods
RJ45 interface network cable Wi-Fi 2.4 GHz ZigBee 3.0
Communication Distance
Wi-Fi (2.4 GHz) < 200 m ZigBee 3.0 < 200 m (Tested in open environment)
Antenna
Built-in
Specifications – PIR Sensor
Model
CS-T1C-A0-BG
General
Operation Conditions
-10 °C to 55 °C (14 °F to 131 °F), humidity 95% or less (non-condensing)
Dimensions
Main body: Φ 43.5 × 32.0 mm (1.7 × 1.3 inch) Base: Φ 29.0 × 9.5 mm (1.1 × 0.4 inch)
Package Size
92 × 52 × 93 mm (3.6 × 2.0 × 3.7 inch)
Weight
92 g (3.2 oz) with package
Detection
Detection Type
Passive infrared (PIR)
Detection Distance
Up to 7 m / 23 ft
Detection Angle
90° horizontal, 90° vertical
Recommended Installation Height
1.8 to 2.5 m for wall-mounted installation
Pet-Proof Detection
Requires using the pet shield and an installation height of 50 cm or higher above the pet
Function
Low Battery Reminder
Supports
Anti-Tamper Alarm
Supports
Installation Methods
Adhesive back with magnetic parts. Supports wall and ceiling flip-over installation
Battery
Battery Type
Cell battery CR2450
Battery Life
High-performance mode: Up to 1 year Energy-saving mode: Up to 2 years
Network
Protocol
ZigBee 3.0
Communication Distance
< 200 m (Tested in open environment)
Specifications – Open/Close Sensor
Model
CS-T2C-A0-BG
General
Operation Conditions
-10 °C to 55 °C (14 °F to 131 °F), humidity 95% or less (non-condensing)
Dimensions
Main body: 53.5 × 22.5 × 13.5 mm (2.1 × 0.9 × 0.5 inch) Magnet: 32.0 × 10.5 × 13.5 mm (1.2 × 0.4 × 0.5 inch)
Package Size
92 × 52 × 93 mm (3.6 × 2.0 × 3.7 inch)
Weight
80 g (2.8 oz) with package
Detection
Detection Type
80 g (2.8 oz) with package
Recommended Trigger Distance
Wooden door > 25 mm Iron door > 15 mm
Function
Low Battery Reminder
Supports
Anti-Tamper Alarm
Supports
Installation Method
Adhesive back for peel-and-stick installation
Battery
Battery Type
Cell battery CR1632 × 2
Battery Life
Up to 2 years (Based on the usage of 30 detections per day)
Network
Protocol
ZigBee 3.0
Communication Distance
< 200 m (Tested in open environment)
Specifications – Smart Button
Model
CS-T3C-A0-BG
General
Operation Conditions
-10 °C to 55 °C ( 14 °F to 131 °F ), humidity 95% or less (non-condensing)
Dimensions
Φ 40.6 × 12.3mm (Φ 1.6 × 0.5 inch)
Package Size
92 × 52 × 93 mm (3.6 × 2.0 × 3.7 inch)
Weight
68 g (2.4 oz) with package
Control Methods
Single Click
< 2 s
Double Click
Interval time < 0.5 s
Long Press
≥ 2 s
Modes
Arm / Disarm Mode, Emergency Button Mode
Function
Low Battery Reminder
Supports
Anti-Tamper Alarm
Supports
Installation Method
Place anywhere; adhesive back for peel-and-stick installation
Battery
Battery Type
Cell battery CR2032
Battery Life
Up to 2 years (Based on the usage of 15 clicks per day)
Network
Protocol
ZigBee 3.0
Communication Distance
< 200 m (Tested in an open environment)
In the box
In the box
– A3 Home Gateway
– Power Adapter for A3
– USB Cable for A3
– T1C PIR Sensor
– Pet Shield for T1C
– T2C Open/Close Sensor
– T3C Smart Button
– Doubled-sided Tape Strips (3)
– Regulatory Information
– Quick Start Guide