Aqara LED Strip T1 (2 Meter) offers high-quality lighting with bright whites and 16 million colours. Designed to seamlessly integrate into your smart home, it supports popular ecosystems like HomeKit and Alexa, as well as Matter, ensuring effortless compatibility. Experience the mesmerising RGBIC with Gradient Effects, allowing you to create captivating scenes that suit your mood and style. With adjustable length and easy installation, setting up your ideal lighting environment is a breeze.  Take advantage of the Aqara Home App to automate your home and enjoy the benefits of Zigbee 3.0 with repeater functionality, embrace the future of lighting with the Aqara LED Strip T1, and elevate your smart home experience to new heights.
Compatibility
Aqara LED Strip T1 is compatible with the following systems: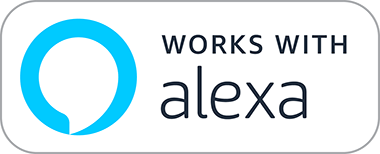 EAN / Barcode: 6975833350933
Description
Aqara LED Strip T1 – Vibe in Every Colour
The Aqara LED Strip T1 is a multipurpose lightstrip that not only provides high-quality lighting with bright whites, but also can display multiple colours at once and be used in smart home automations with other Aqara or third-party devices.
---
Aqara LED Strip T1 Features:
Compatibility and Matter* Support: T1 is compatible with a variety of mainstream ecosystems, providing more ways for users to customise and future-proof their smart homes. When choosing their favourite products, smart home users do not need to worry about different protocols or different platforms. T1 can support Matter through the hub, which will solve most of the problems of interoperability and linkage.
16 Million Colours and Tunable Whites: Almost unlimited colour options. You can enjoy the brighter white light with a temperature range from cool to hot, or you can get lost in a world of vibrant hues. In the colourful lamp bead mode, you can choose your favourite bright colour or create a colour-changing scene to achieve the perfect mood.
RGBIC** with Gradient Effects: Each of the 10 segments of the strip can be configured separately: it supports different colours, dimming, effects, or even using one strip for different parts of the room.
Home Automations and Scenes: Aqara Home App (iOS/Android) provides rich operations and setting pages. You can choose between a fixed colour card combination or a self-selected colour. Support for custom scene names, brightness, and the selection of dynamic effects and dynamic speed.
Adjustable Length and Easy Installation: It is suitable for DIY projects because it is cuttable*** (into the segments of 20 cm / 7.9"), extendable for up to 10 meters, and reattachable. Furthermore, it has an IP44 rating, meaning it is protected against dust and can also be used outdoors.
Zigbee 3.0 with Repeater Functionality: Compared to Wi-Fi competitors, the Strip T1 does not congest your smart home network: In the opposite, it acts as a mesh repeater, and makes your Zigbee network more reliable. Also, it has much lower idle power consumption, which makes it more environmentally- and budget-friendly.
*A Matter-compatible Aqara hub is required.
**Please note: the RGBIC effects are only available for colourful (RGB) scenes, but not for tunable white.
***After the strip is cut, 5-pin connectors and 5-core wires will be needed to reattach them.
---
Aqara LED Strip T1 Automations Examples:
1.Serve as a status light for the Alert System and automations
The LED Strip T1 can indicate that the Alert System is armed by a steady red light, blink brightly in case of emergency, such as an unknown face detected while you are not at home, or, for example, indicate that your laundry is done.
IF Camera Hub G3 detects unknown face when you're not home, THEN LED Strip T1 starts blinking in red, and the Alert System triggers the siren and notifies you remotely
(LED Strip T1 + Camera Hub G3 + Smart Plug)
2.Circadian lighting using Aqara Home dynamic scenes
If you prefer not using the HomeKit Adaptive Lighting, you can easily configure circadian lighting via Aqara Home dynamic scenes.
IF Sunrise  THEN Trigger the device scene, that will slowly adjust the strip temperature from warm to cold
(LED Strip T1 + Hub)
3.Set a dynamic staircase welcome scene!
Thanks to the addressable LED technology, the Strip T1 can be split into the segments, and turn them one by one, which makes it possible to realize the smart stair lighting scenes. For example, the lightstrip will start lighting up each step of the staircase one by one.
IF Presence is detected near the staircase, THEN Turn on the step segments of the strip one by one
(LED Strip T1 + Hub + Presence Sensor FP2)
4.Countdown scene that can be used in automations!
Just use an Aqara Home Alert System delay together with the countdown (for example, 10 seconds), and you will know how much time is left for you to disarm the Alert System.
*The scene needs to be set up separately
IF Door is open while the Alert System is armed, THEN The LED Strip will start a "countdown"
(LED Strip T1 + Hub + Sensors)
---
What is in the Box:
Light Strip (2 m) × 1, Power Adapter × 1, Controller ×1, User Manual × 1
Frequently Asked Questions
Q
Can LED Strip T1 be extended and what is the maximum length that it can connect?
A
The LED Strip T1 can be extended up to 10m, including an 8m extension on the 2m base.
---
Q
Can LED Strip T1 be cut?
A
Yes, the LED Strip T1 is segmented every 20cm, and cuts should only be made at the marked cutting lines between each segment. The cut-off section of the LED Strip T1 can no longer be used, and you should ensure the power is off before making any cuts.
---
Q
How to reset the LED Strip T1 after connecting to the network?
A
Long press the on/off button on the controller for 5 seconds to reset the LED Strip T1.
---
Q
How do I install and secure the LED Strip T1?
A
For installation, use the built-in 3M adhesive. Please ensure a flat, dry surface.
---
Q
Why isn't the extension part of the LED Strip T1 lighting up after connection?
A
Please set the Actual Length of the LED Strip in the app's "Function Setting". Once saved, the extended strip should function normally.
---
Q
Does the Tunable White mode support segment control?
A
No, only RGB mode supports segment control.
---
Q
What are the functions of the buttons on the controller?
A
On/Off: Control strip, long press resets device.
Light mode switch: Toggle light modes.
Music sync: Open/switch music sync effect.
Microphone: Picks up sound for music sync mode.
---
Q
What is the effective use range of the music sync mode?
A
This device features a built-in microphone in the controller. Once the music sync mode is activated, the microphone can capture music, voices, etc. within a certain range. If the sound source is too distant or the volume is too low, the microphone might not pick up the sound. It's recommended to place the sound source as close as possible to the controller for optimal performance.
---
Q
Can the LED Strip be used without connecting to the network?
A
Basic functions are available offline. However, advanced features like adjusting colour temperature, colour, and dynamic effects require connection to the Aqara Home or Apple Home app.
---
Product Specifications
Physical and Performance Attributes

Weight
520 grams

Misc Product Attributes

Product Name: Aqara LED Strip T1

Model: RLS-K01D

Rated Power: 5 W/m (30 Pieces × 5050 / 0.2W / RGB, 60 Pieces × 2835 0.2 W)

Colour Temperature: RGB + 2700 K + 6500 K

Power Input (Power Supply): 100-240V~50/60Hz 1.2A Max

Power Output (Power Supply): 24V DC 1.5 A

Power Input (LED Strip): 24VDC ≤0.25A/m

Wireless Protocol: Zigbee

Dimension of the Strip: 2000 × 12 × 2.8 mm(LED Strip)

Working Temperature: -10 °C ~ 40 °C (14 °F ~ 104 °F)

Operating Humidity: 0 ~ 95 % RH, no condensation

Zigbee Operation Frequency: 2405-2475 MHz

Zigbee Maximum Output Power: ≤ 13 dBm

What is in the Box: Light Strip (2 m) × 1, Power Adapter × 1, Controller ×1, User Manual × 1