Electromagnetic Lock Troubleshooting
Are your maglocks not pulling their act together?
Fear not! For you have come to the right place. We hope this troubleshooting guide will help solve your problems with magnetic locks.
Maintaining Your Electromagnetic Locks
Electromagnetic locks by their design require little maintenance, however the following procedures will ensure that the lock gives maximum preformance.
The magnet and armature have a special coating to protect from corrosion. The mating surfaces of the magnet and armeture must be protectedat all times. Damage to the mating surfaces may reduce the efficiency of the lock and case rust.
Keep both the magnet and armeture free of dirt and rust.
To ensure peak lock performance, clean the lock and the armeture face with a mild detergent and a soft clean cloth, then apply a light coat of rust inhabitor such as WD40 to lubricate and protect these surfaces. This only needs to be done when dirt build-up is noticed.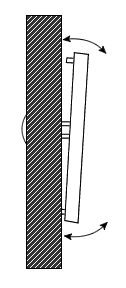 Please Note!
The armature plate must be able to pivot slightly about its center mounting screw to compensate for any door misalignment.