EZVIZ HP7 2K Smart Home Video Doorphone
EZVIZ's HP7 Video Doorphone is a 2-in-1 security camera and intercom that can be remotely accessed and connected to the internet, allowing homeowners to observe, speak with, and grant admission to visitors. It also improves home security by recording videos in 2K quality, with real-time smartphone notifications.
Compatibility
EZVIZ HP7 2K Smart Home Video Doorphone is compatible with the following systems: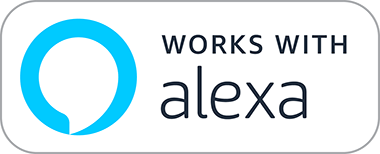 Accessories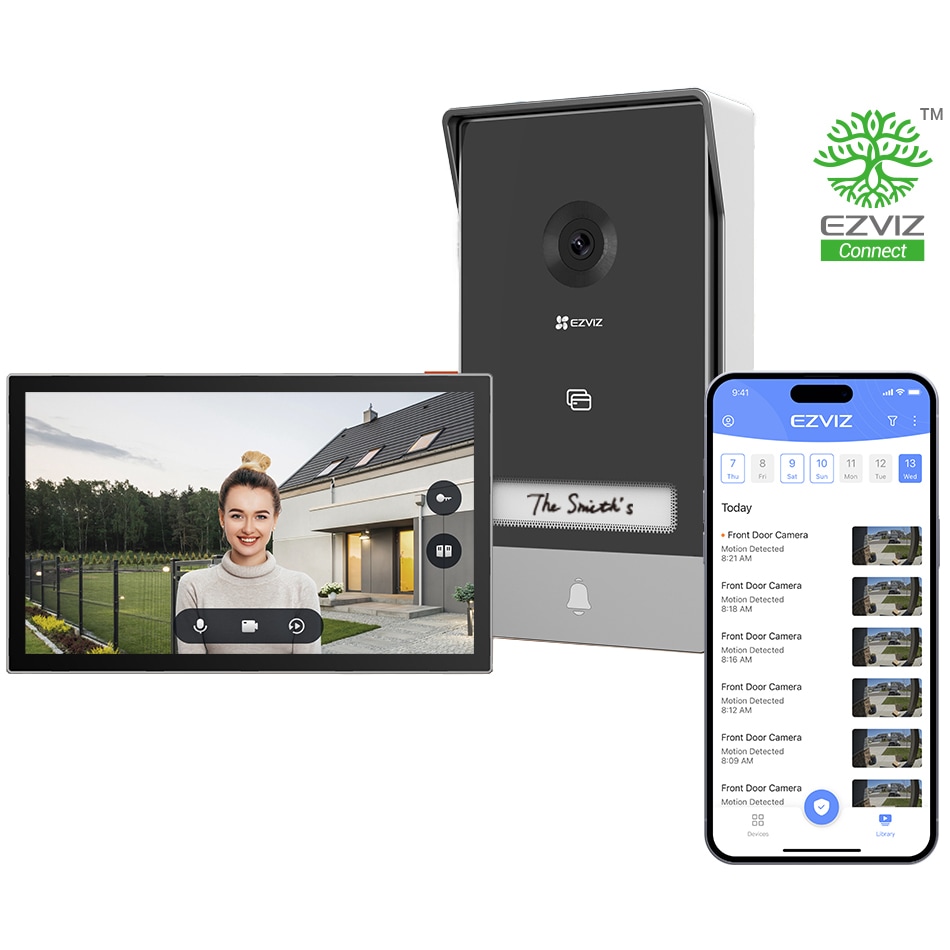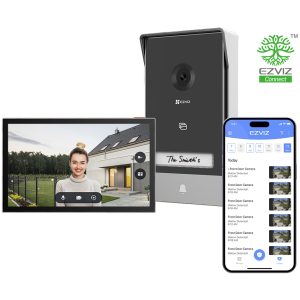 This item:
EZVIZ HP7 2K Smart Home Video Doorphone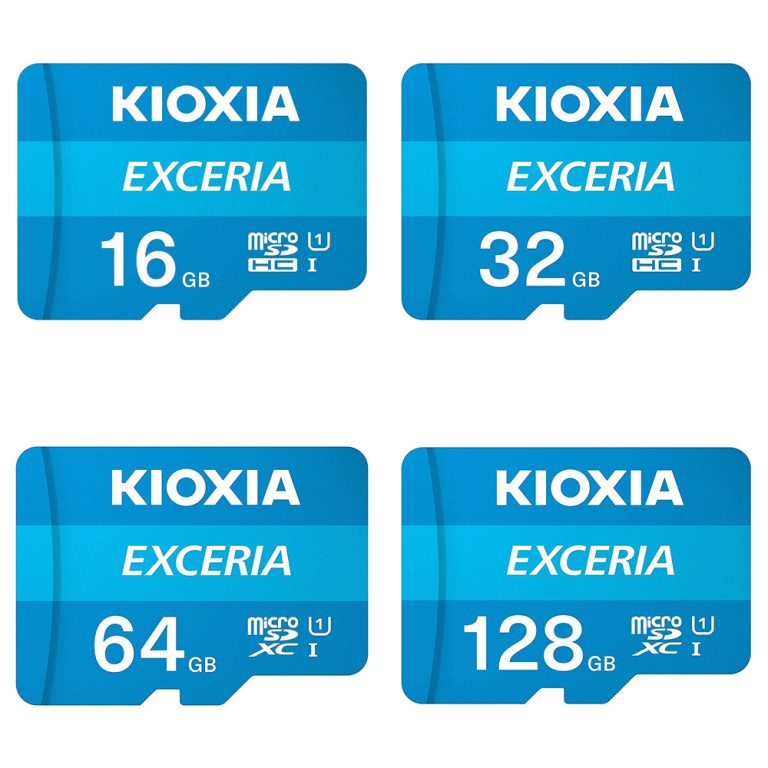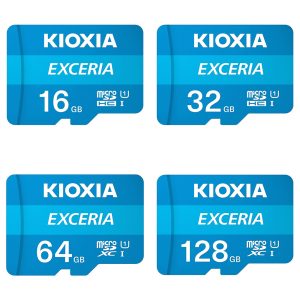 EAN / Barcode: 6941545620473
Description
Home access made smarter, safer and easier
It's time to replace your outdated intercom with one that can be controlled via an app, remotely accessed, and connected to the internet. Even if away from home, homeowners can still observe, speak with, and grant admission to visitors thanks to EZVIZ's first-ever HP7 Video Doorphone. Additionally, it improves home security because the 2-in-1 security camera and phone allows for recording videos in 2K quality and detecting individuals via real-time smartphone notifications.


7-Inch Colour Touch Screen

2 Wires, Easy Installation

Two-Way Talk (Supports voice changer feature)

Smart Human Motion Detection

Built-In Doorbell With Multiple Ringtones

Smart RFID Unlock (3 tags included)



Supports 2.4/5GHz Dual Band Wi-Fi
Dependable and built to last, ideal for houses and villas
The HP7 is perfect for those looking to replace a bulky outdated intercom in a newly refurbished house or for those moving into a large villa and needing practical communication and assured protection. This elegant package, which effortlessly matches any home's decor, includes a large interior monitor with a 2-in-1 exterior video doorbell.

Easy Installation With Just 2 Wires
(Also compatible with 4-wire systems)



Effortlessly control your gate/door from anywhere
The days of cumbersome noisy keys are over. The HP7 offers far simpler access controls and adds visual security to confirm your guests.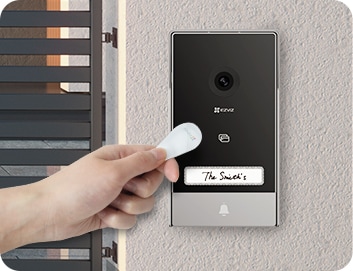 Utilise clever RFID to swipe open
(3 tags supplied)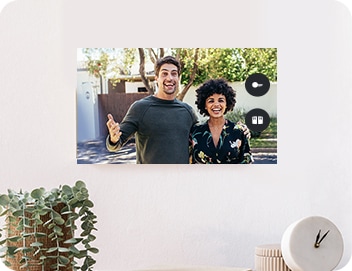 Unlock using the interior monitor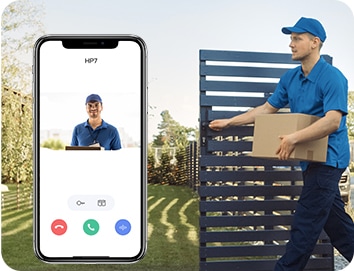 Open remotely from anywhere with the EZVIZ app
All-in-one touch screen monitor for communication and control
You configure and manage your outside doorphone, answer guests, and retain essential video footage on the 7-inch colour touch screen. Your interior screen will immediately be illuminated to let you know who is outside whenever a guest rings your doorbell.
Video history and storage
(Supports microSD card of up to 512 GB)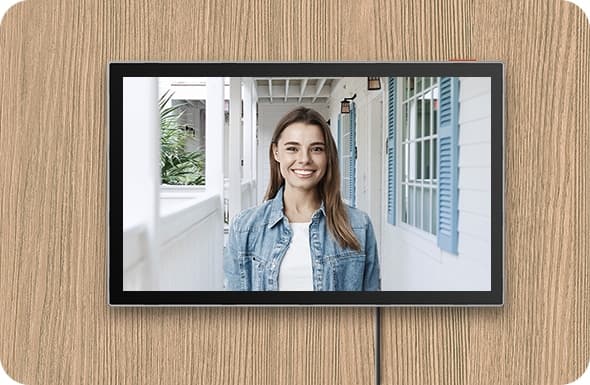 Easily communicate with visitors wherever you are
The HP7 makes sure you don't miss a guest even when you're not home. You're able to always unlock the door for visitors remotely using your smartphone to stay connected. You can set the voice output to change when replying to unexpected visitors in order to remain anonymous and to offer an additional degree of security.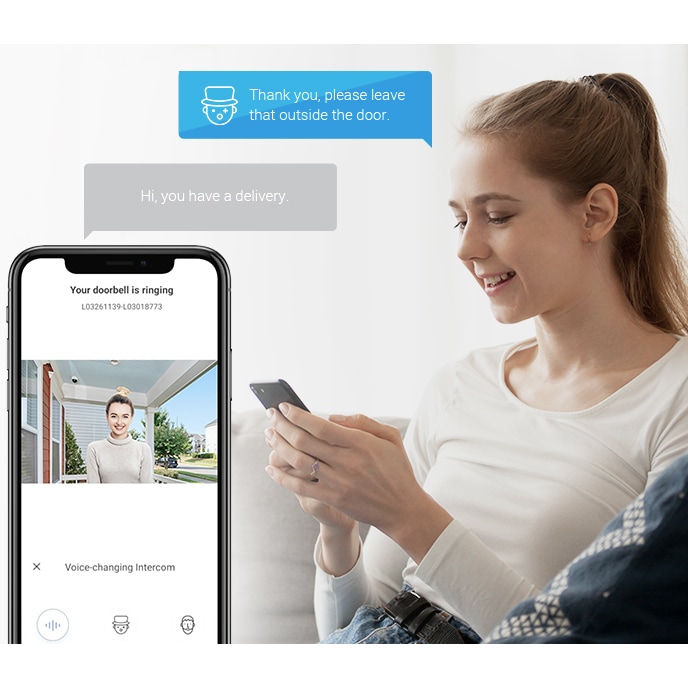 Voice Changer for Privacy Protection
See everything, day or night, rain or shine
The HP7 has been developed to provide extremely wide-angle and crisp images, day or night. You may clearly observe a postman from head to toe without pixelated or fuzzy details with a 162-degree viewing angle and 2K lens. Additionally, the HP7 camera offers 5-meter infrared night vision for continuous peace of mind throughout the night.
Captures details in pin-sharp focus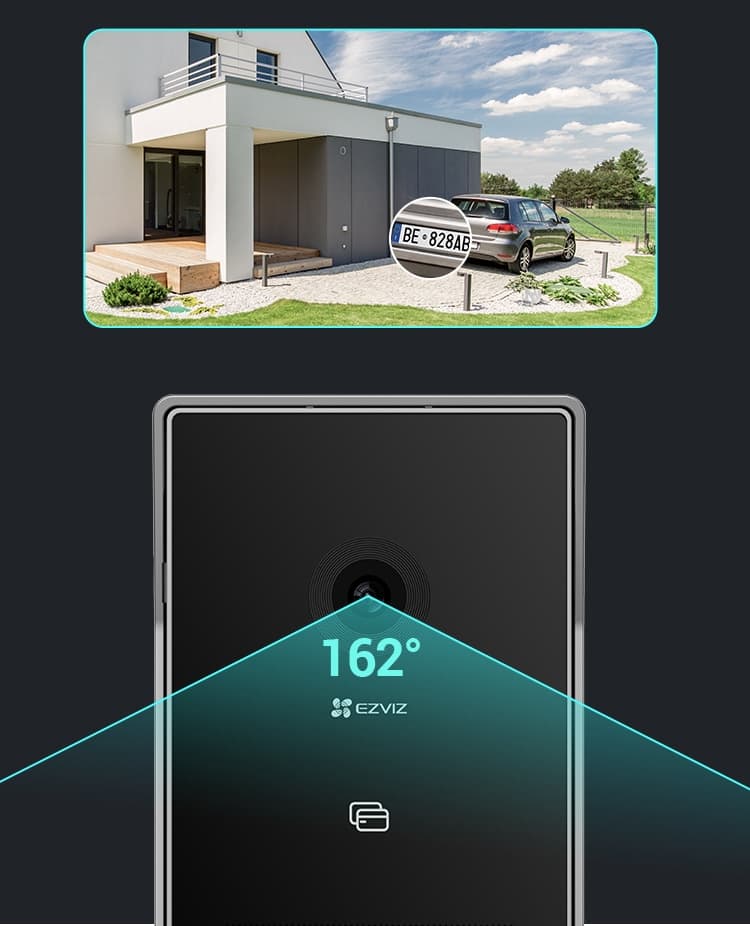 Smart human motion detection for improved security
The HP7 video doorbell will immediately give you smartphone alerts whenever it detects human movement at your front entrance in case there is an unauthorised visitor. To lessen unnecessary notifications, you may always adjust the detection sensitivity and set up detailed detection zones.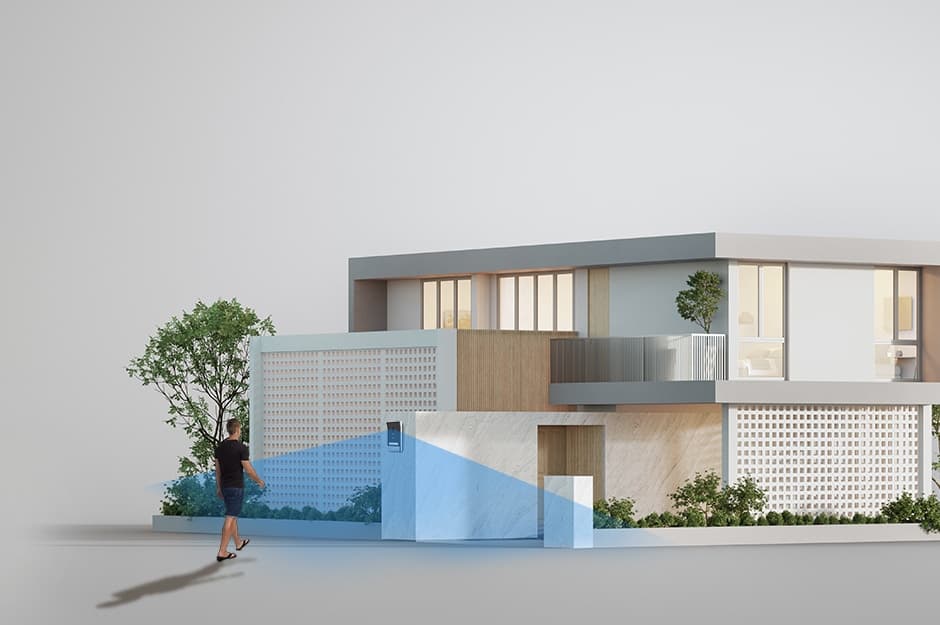 Smart Human Motion Detection

Adjustable Detection Sensitivity

Customizable Detection Zone

Extra convenience, thoughtful design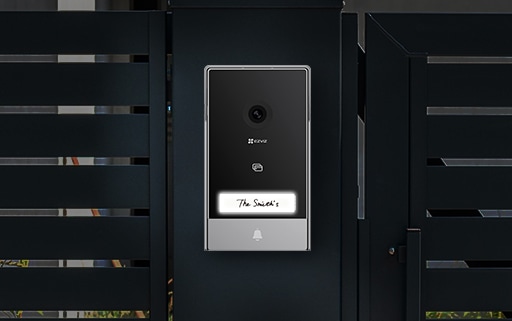 Backlit name cards ensure visitors know they are at the right house
Add modern elegance to your home
A clean, uniform glossy black design is used for both call point and monitor in the HP7 package, giving it a sleek, minimalist appearance. The HP7 stands apart from conventional intercoms and fits contemporary needs for a fashionable house. The touch area on the interior monitor screen is also maximised, improving the overall user experience.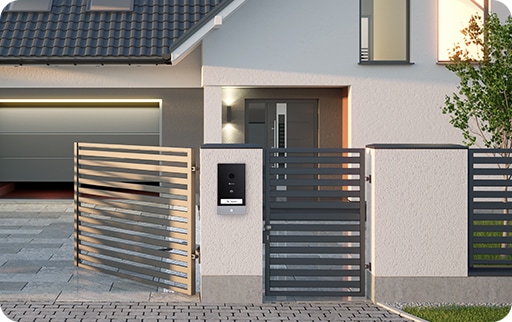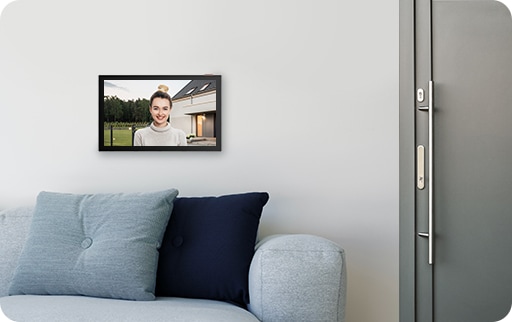 Consistent connectivity for improved performance
You can connect the indoor monitor to either the 2.4 or 5 GHz band to maximise the connection quality. Enjoy fast Wi-Fi with minimal latency, more bandwidth, and a steady signal.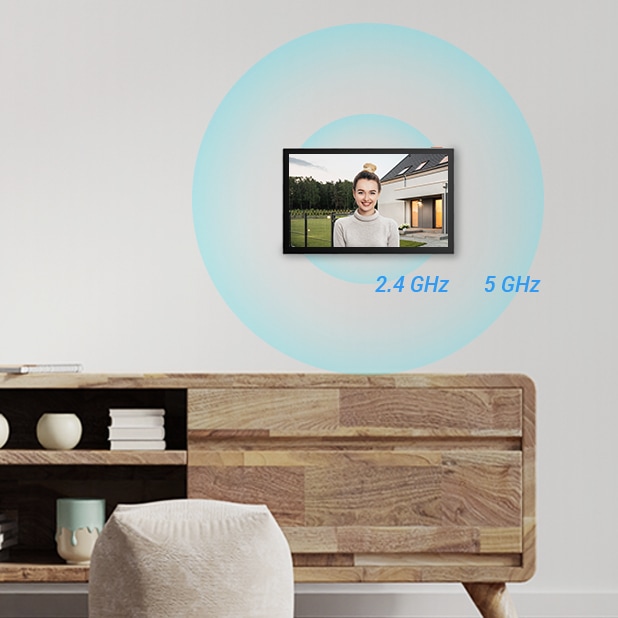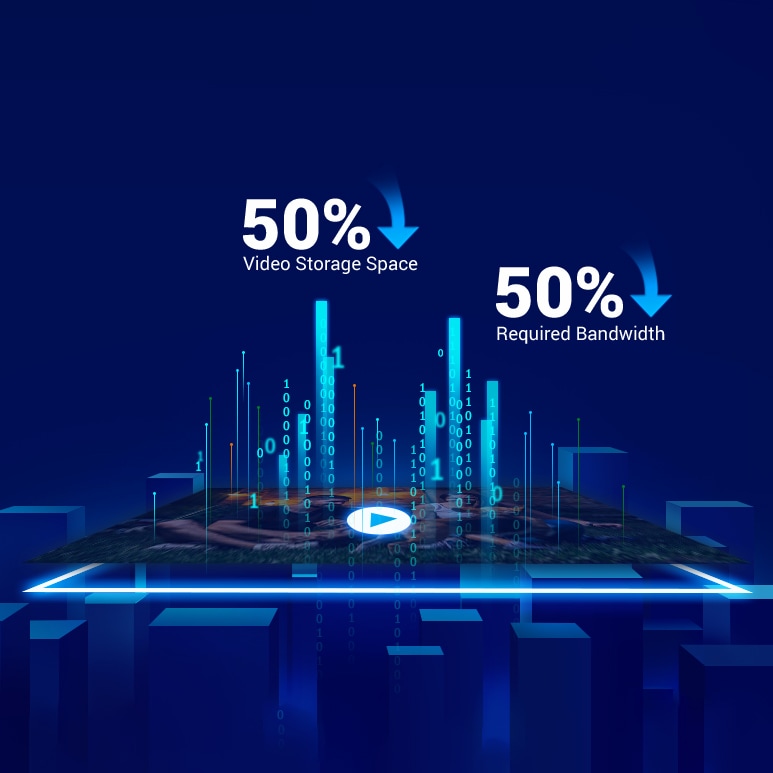 Save storage space without compromising on quality
In comparison to the widely used H.264 video compression standard, H.265 provides a more streamlined watching experience with saved videos. Furthermore, you won't have to worry about enormous video clips taking up all of your storage space, because H.265 technology can cut their sizes by up to 50%4 without compromising on quality.
Safe, trust-worthy, scaleable storage options
You can either store your recorded footage on a local microSD card up to 512 GB, or subscribe to EZVIZ CloudPlay for completely secure cloud storage.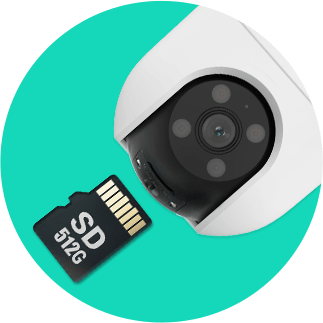 MicroSD cards supported up to 512 GB
Data protection & privacy as standard
EZVIZ's products are designed to respect your data and privacy. You may also create no-filming zones to ensure that recording occurs only when it is acceptable and permitted.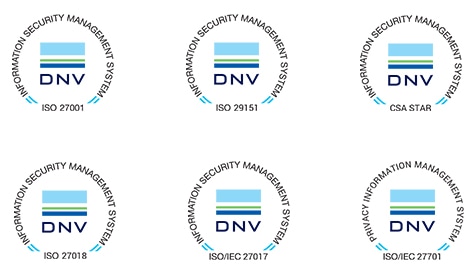 DNV has recognised EZVIZ for information security (ISO/IEC 27001:2013), personal data protection (ISO/IEC 27701:2019), cloud security (CSA STAR), and other achievements.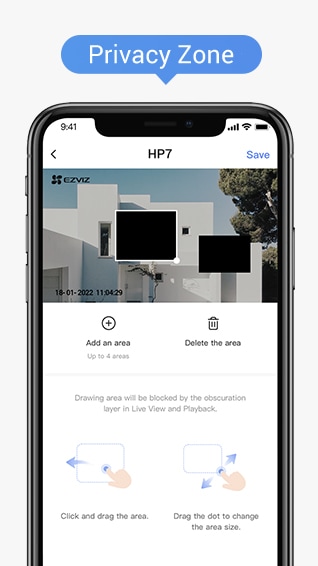 TLS
Encryption of data transmission
AES-128
Data encryption
Please see the User Manual for further information on installation requirements and product compatibility.
Local storage cards are not included, they are sold separately.
Users may customise the ringtone emitted by the indoor display using touch controls or the EZVIZ App. The outside doorbell only has one preset ringtone and cannot be customised.
Data from EZVIZ Lab's standard test results. The frequency and intricacy of the activity monitored, as well as other environmental conditions, will influence this.
Manuals and Guides
Product Specifications
Physical and Performance Attributes

Weight
1.825 KG
Protection Rating (IP)
65

Misc Product Attributes

Specifications

Model
CS-HP7-R100-1W2TFC

Outdoor Doorbell

Image Sensor
1/2.7″ Progressive Scan CMOS (Supports low light sensitivity)
Lens
2.0 mm @ F2.2,viewing angle: 162° (Diagonal)
Day & Night
IR-cut filter with auto-switching, 850 nm infrared light × 2 (max. 6m)
Max. Resolution
2048 × 1296
DNR
2D / 3D DNR
Video Compression
H.265 / H.264
Frame Rate
Max: 15fps; Self-Adaptive during network transmission

Connection and Function

Connection Method
Wired connection (2-Wired, capable with 4-Wired), digital signal transmission
Transmission Distance
Φ 2 x 0.75mm² , max. 50m Φ 2 x 1.5mm² , max. 100m Twisted pair, max. 120m
Open the door (Gate)
Support 2 wiring ports. 1-10m distance. The intercom panel provides a "dry"-contact connection, without an electric current, to connect to the button for automated gate, gate breaking capacity: 12V / 2A
Unlock (Electric strike plate)
Support 2 wiring ports. 1-10m distance. The electric strike plate or lock that you order must have a mechanical memory; the power supply to the electric strike plate or lock must not exceed 12V / 1.1A, otherwise should do as user manual.
Door Open Methods
1.RFID badge unlock (Badges × 3 pcs) 2.App remote unlock 3.Indoor display unlock

Outdoor Doorbell Interface

Audio Input
Built-in high-sensitivity microphone
Audio Output
Built-in high-power speaker
Doorbell Button
Yes. The light can be set on or off.
Name Card
Three handwritten name cards in total (one already on the intercom panel). The light can be set on or off.
Terminal
Two wiring ports to connect screen. Two wiring ports to connect gate. Two wiring ports to connect electric strike plate.

Functions

Intelligent Alarm
Smart human motion detection, Lingering Detection
Tamper Alarm
Supports
Video Intercom
Long-distance video two-way talk

General

Operation Conditions
-30°C to 60°C , Humidity 95% or less (non-condensing)
IP Grade
Waterproof, with shield cover
Size
161 × 87 × 20 mm (6.34 × 3.42 × 0.79 inch)

Interior Display

Display size
7" touch screen
Resolution
1024 × 600

Interface

Audio Input
Built-in high-sensitivity microphone
Audio Output
Built-in high-power speaker
Button
Screen On / Off Button
Terminal
Two wiring ports to connect 1st outdoor doorbell. Two wiring ports to connect 2nd outdoor doorbell. Two wiring ports to connect extra interior screen (not included in the kit)
Storage
Supports microSD card up to 512 GB Supports EZVIZ Cloud storage

Network Parameters

Protocol
EZVIZ Cloud Proprietary Protocol
Interface Protocol
EZVIZ Coud Proprietary Protocol
Protocol
EZVIZ Connect Protocol

Wi-Fi Parameters

Wi-Fi Standard
IEEE802.11b, 802.11g, 802.11n, 802.11ac
Frequency Range
2.4G: 2.4 GHz ~ 2.4835 GHz 5G: 5.15 GHz ~ 5.25 GHz
Channel Bandwidth
Supports 20MHz
Security
64 / 128-bit WEP,WPA / WPA2, WPA-PSK / WPA2-PSK
Transmission Rate
11b: 11Mbps, 11g: 54Mbps, 11n: 150Mbps, 11ac: 433.3Mbps

Function

Multiple ringtones
Up to 20 ringtones
Functions
Live view, playback, two-way talk, video call

General

Operation Conditions
-10°C to 45°C, humidity 95% or less (non-condensing)
Weight
Net weight: 855 g (30.16 oz) With package: 1825 g (64.37 oz)
Size
180 × 111 × 15 mm (7.09 × 4.37 × 0.59 inch)
Power Supply
DC 24V / 1.5A power supply, adaptor (100- 240Vac)
Power Consumption
8W, Max. 24W

In the box

In the box
– Monitor
– Wall Bracket for Monitor
– Power Adapter for Monitor
– Drill Template for Monitor
– Intercom Panel
– Drill Template for Intercom Panel
– Screwdriver
– Badges (×3)
– Screw Kit (×2)
– Name Card (×2)
– Wires and Wire Connectors
– Regulatory Information (×2)
– Quick Start Guide

Certifications

Certifications
CE / REACH / WEEE / RoHS