Aqara Smart Pet Feeder C1
Seemingly, the most intelligent pet feeder on the market for cats and small dogs.
Featuring voice control, schedules, local automation, Zigbee repeater functions, battery backup and much more.
Feed your pet effortlessly with customisable schedules
Acts as a Zigbee repeater
Delivers smart, local automations
Constant Zigbee connection to your smart home system
Effortless voice control, supports Google Assistant, Siri, Alexa etc
Aqara Home scene integration
LR20 / D type battery pickup
Compatibility
Aqara Smart Pet Feeder C1 is compatible with the following systems: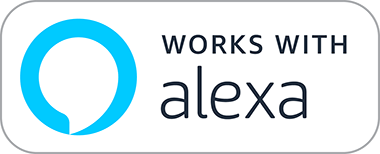 EAN / Barcode: 6970504218178
Description
Apparently, the smartest pet feeder for cats and small dogs
The Aqara Smart Pet Feeder C1 is more than just a regular pet feeder with scheduler capabilities, it also functions as a Zigbee repeater, delivers smart local automations, and maintains a constant Zigbee connection to your smart home system.
The C1 can be voice-operated utilising Aqara Home scene integration and even integrated into automations using IFTTT, which makes it different from practically all of the competing automated feeders on the market.
Features
Wide Compatibility

:

Can be integrated with most popular ecosystems or controlled by voice assistants: Siri, Alexa, Google, IFTTT can be configured to control the Pet Feeder C1.
Please note: this device is NOT HomeKit or Alexa compatible. However, it can be controlled by voice thanks to Aqara Home scenes. For more info, please refer to the product video.
Zigbee 3.0 Protocol

: Enjoy the benefits of the fastest, most stable, and energy-efficient smart home technology. Better stability and compatibility (more standardized protocol), longer support, and more features.

Scheduled and Remote Feeding

: The Pet Feeder always stays connected to your Aqara hub, can be controlled remotely even when you are hundreds of miles away, and supports feeding plans or schedules.

Smart Home Automations

: Only automations make a connected product truly smart: in Aqara Home, you will be able to make automations with other sensors and controllers, and dispense the food as many times a day as you wish.

Feeding Statistics in Grams

As each kind of pet food is not the same, with C1 you will be able to see how many grams of food was consumed per day (you will have to weigh one portion and input the value in grams to the device settings). Like this, you will be able to access feeding statistics, and dispense as much food as per your pet's need.

Optional Battery Backup and Local Automations

: Apart from powering from USB-A port, the Pet Feeder C1 supports an optional D-type (LR20) battery backup. In contrast to other feeders, it stays connected even when powered from batteries! Also, compared to competition, the C1 will keep feeding according to the schedule even after the hub or internet connection goes down.

Zigbee Repeater (Router)

: The Pet Feeder C1 can reinforce your Zigbee network by acting as a repeater. Remote Aqara Zigbee devices that sometimes could not reach the hub will reconnect to it automatically. 

4L Food Tank for Small and Medium Pets

: A large 4-liter (16 cup) food tank that is suitable for both cats and dogs until 15 kg can incorporate around 1.7 kg (3.7 lbs) of typical pet food*, which results in up to a month of feeding a 4 kg (9 lbs) cat**.

Keeps the Pet Food Fresh and Dry

: Thanks to the desiccant included into the package, the Pet Feeder C1 will keep the food dry and fresh, while the tank lid with an anti-spill construction will save the food in case of tilting.

Voice Broadcast

: The feeder has a built-in microphone that can be used to record a message to your pet and call him/her when the food will be dispensed.

Safe and Easy to Clean Design

: All the parts of the feeder that contact food are made of materials that are safe for pets. Stainless-steel bowl, plastic tank and rubber dispenser wheel are all easy to clean and remove.
* The actual weight depends on the particular type of food.
** Based on the data provided by petmd.com (50g / 1.8oz daily)
Automations
1.  The camera will check if your pet has eaten the food that was dispensed
IF Food was dispensed
THEN Turn the camera to the feeder, mark this event on the video timeline, and continue monitoring the room
When the food is dispensed, the camera will turn to the Pet Feeder C1 automatically, record a video and mark it on the video timeline. This will help you to check if your pet has eaten the food.
(Pet Feeder C1 + Camera Hub G3) 
2.  Motion Sensor can detect, if your pet has approached the feeder after the food was dispensed. If not, the next portion won't be dispensed
IF Food was dispensed and IF* No motion was detected for 3 hours
THEN Do not dispense the food next time
(Pet Feeder C1 + Hub + Motion Sensor) 
* Separate automations should be configured
3.  The feeder can be configured to only feed your pet when you are far away, and let you use other types of food when you are at home
IF No presence was detected for more than 1 day
THEN Start feeding the pet twice a day 
(Pet Feeder C1 + Hub + Presence Sensor or Motion Sensor) 
4.  Use the Pet Feeder C1 in HomeKit automations!
Although pet feeders are not supported within HomeKit, you will be able to use the C1 in HomeKit automations. To use it, you will have to connect it to the Hub M1S and configure the following automation in Aqara Home: "IF M1S Hub brightness is 1%, THEN Pet Feeder dispenses the food". Then, in HomeKit, use the M1S Hub brightness is 1% as the action triggered by other devices: the Pet Feeder will dispense the food immediately.
Similarly, you can configure more HomeKit automations controlling other functions of Pet Feeder C1 or other Aqara devices.
(Pet Feeder C1 + Hub M1S) 
Product Specifications
Physical and Performance Attributes

Weight
2.1 KG
Dimensions (L x W x H)
440 × 440 × 335 mm

Misc Product Attributes

Color: White

Model Number: PETC1-M01

Dimensions: 193 × 193 × 312 mm

Rated Current: 1A

Rated Voltage: 5V

Rated Power Input: 5W

Operating Humidity: 0-95% RH, no condensation

IC: 22635- PETC1M01

Wireless Protocol: Zigbee