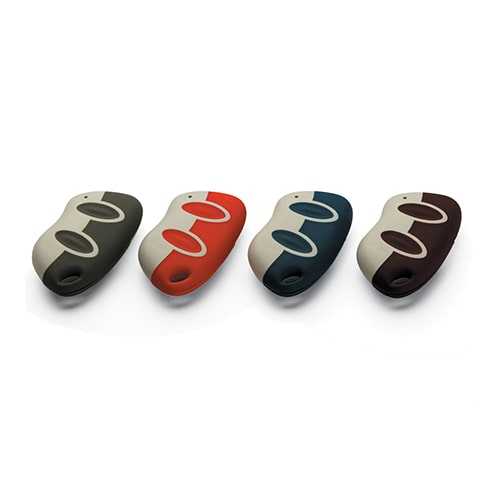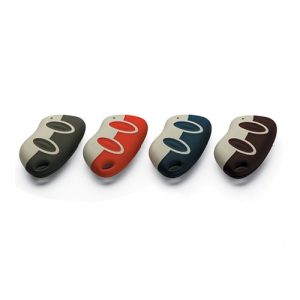 Please Note: The image is for illustration only. These remotes are sold individually and most of our stock is the grey variant. If you require a specific colour then please contact us for assistance.
433.92MHz Operating Frequency
Two Button Keyfob
High security dynamic code (Keeloq® Rolling Code)
Factory encoded
Range: 100m+
Modulation: AM/ASK
Measurements: 61 x 36 x 16 mm
Power: CR2016 "coin style" battery (included)
Please Note: Remote colour may vary.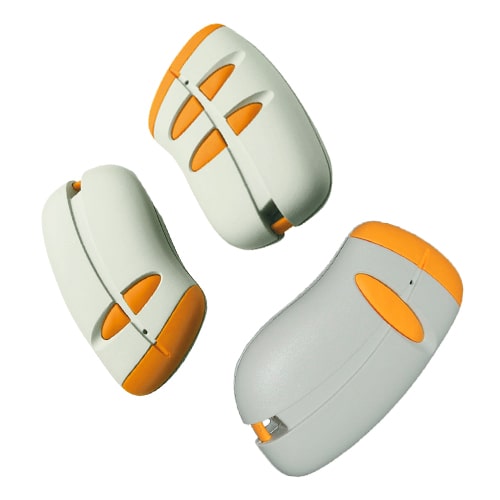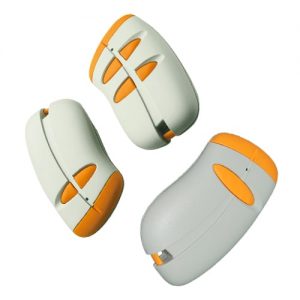 433.92MHz Operating Frequency
One, Two & Four Button Keyfob Versions
High security dynamic code (Keeloq® Rolling Code)
Range: 150m - 200m (in open space)
Modulation: ASK
Measurements: 84 x 48 x 16 mm
Power: 12V L1028 / LR23A battery (included)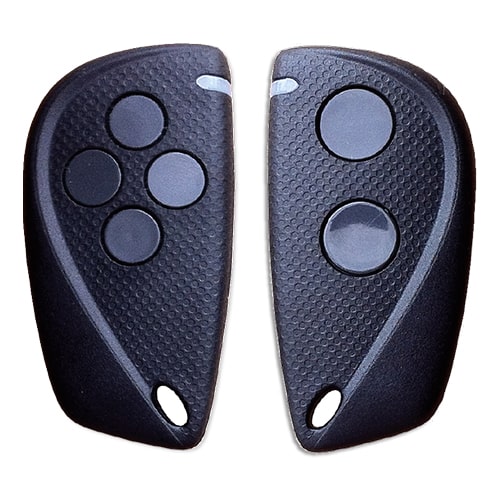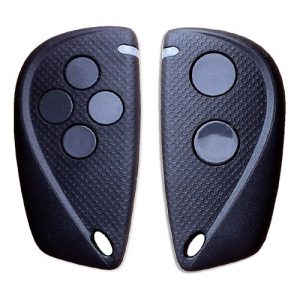 433.92MHz Operating Frequency
Two & Four Button Keyfob Versions
High security Keeloq® rolling code encryption
Range: 150m - 200m (in open space)
Modulation: AM/ASK
Measurements: 74 x 36 x 9mm
Power: CR2032 "coin style" battery (included)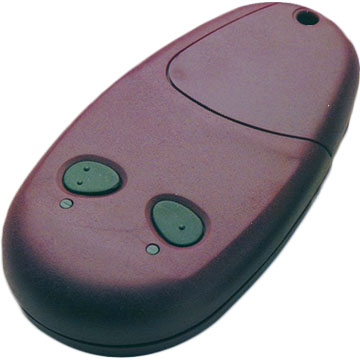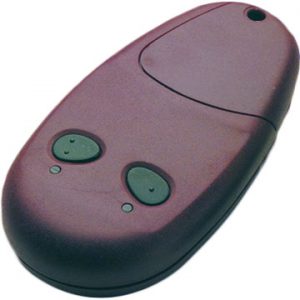 433.92MHz Operating Frequency
Two Button Keyfob
Dipswitch Coded
Range: 150m - 250m (in open space)
Measurements: 83 x 48 x 16 mm
Power: 12V L1028 / LR23A battery (included)