Gate & Door Force Testing Equipment
Available on our Trade Store
At EasyGates we supply high quality force testers for gates & doors that offer the installer a robust solution for all of their force testing needs.
We also provide a fast and reliable UK calibration service for KMG force testers.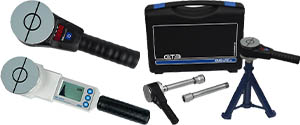 (for trade customers only)
Please visit our Trade Store at www.easygatesdirect.co.uk for more information on the force testing products and services that we provide.